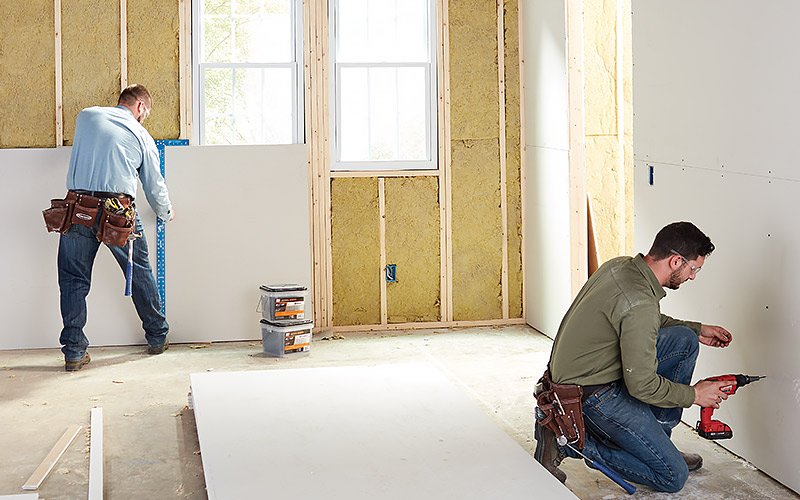 Drywall is a popular wall and ceiling material among commercial as well as residential properties. It serves as an attractive cover to masonry and other hard surfaces. Nowadays, there are different types of drywall you can use for a specific job or setup. These include whiteboard or regular drywall, moisture resistant green board drywall, blue board drywall or plaster baseboard, paperless drywall, purple drywall, fire-resistant drywall, and sound-proof drywall.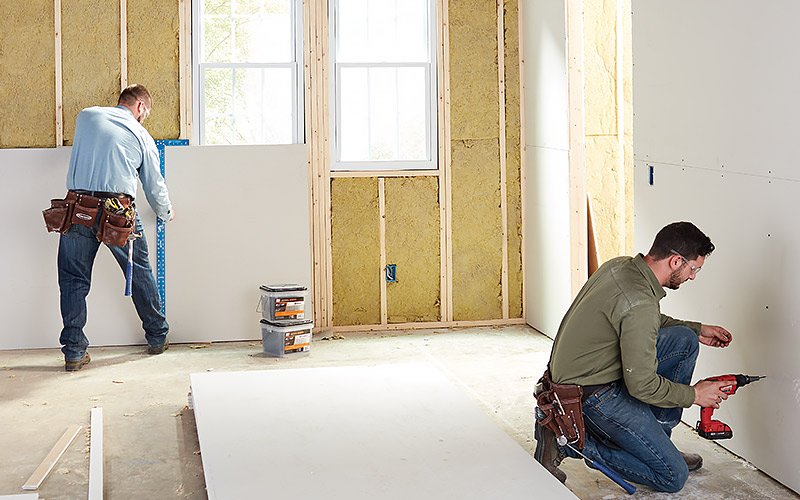 Interested to use drywall for your new construction or renovation project? Know if you are making the right choice by reading below on this page. Here are 5 known benefits of drywall that you should know.
Easy installation
Compared to installing traditional plaster which requires a skilled plasterer, drywall installation is easier and faster and doable on your own. Thus, using drywall can speed up the construction or renovation process. The material is also very easy to repair and doesn't require replacing the entire section. 
Fire-resistant properties
Made of a mineral called fire-resistant gypsum, drywall can help assist with fire-safety in a facility. It can potentially slow down a fire, reduce fire damage and aid in the evacuation of building occupants. 
Cost-effective
Its affordable price makes drywall a popular choice among builders or contractors. Using drywall in your renovation or construction projects is an effective way to cut project expenses. 
Easily Available
Access to this material is easy. It is readily available in the market every time you need it for replacing a panel or sheet. With a wide array of drywall materials available, trust that you won't be having a hard time looking for one that matches your old panels. For repainting drywall, you can use nature-friendly methods such as scraping and sandblasting.
Improves insulation
Drywall has insulation properties, helping retain the temperature in a room whether it's warm air or cold air. With the material's energy efficiency, installing one can help lower your monthly power bills.
Drywall access doors
Match your drywall surfaces with a quality drywall access door. Using access doors will save you from the hassle of breaking down a wall structure when you need to access plumbing or electrical fixed behind drywall. Drywall access doors are available in drywall bead flange, exposed flange, flangeless, flush, mud in a flange or hidden flange, plaster bead flange, and removable door?—just anything you need for your special projects. 
There are a lot of great reasons to install drywall in your commercial or residential place. So, what are you waiting for? Look out for your material in the market now for your wall and ceiling installations.