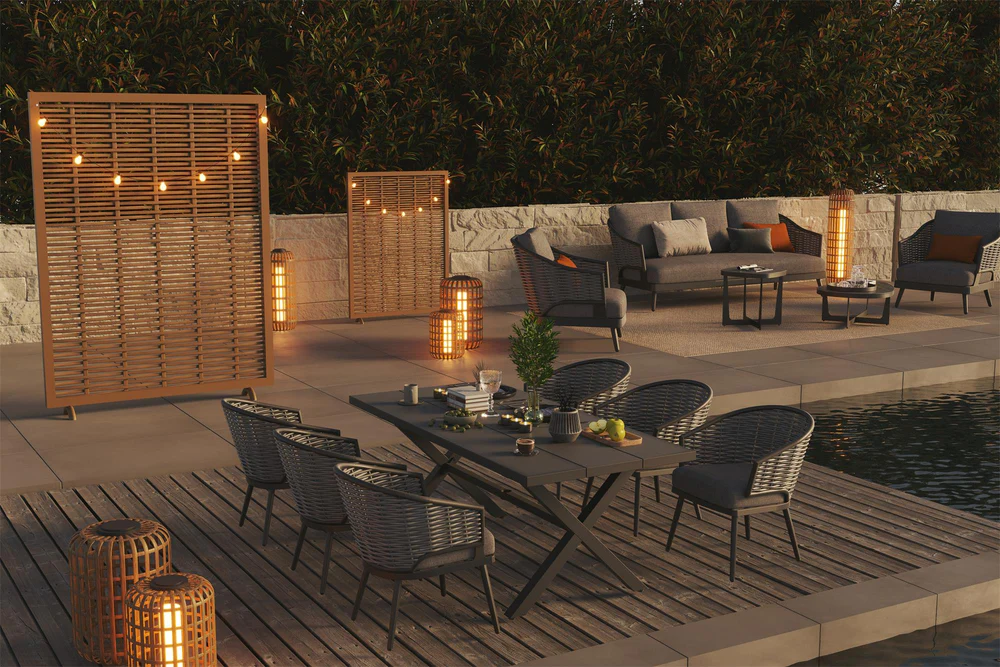 When it comes to creating a welcoming and functional outdoor space, choosing the right furniture is key. Whether you have a spacious backyard, a cozy balcony, or a small patio, the right outdoor furniture can transform your space into a relaxing oasis.
In this guide, we will walk you through the process of selecting and styling the perfect outdoor furniture, ensuring that you make the most of your outdoor area.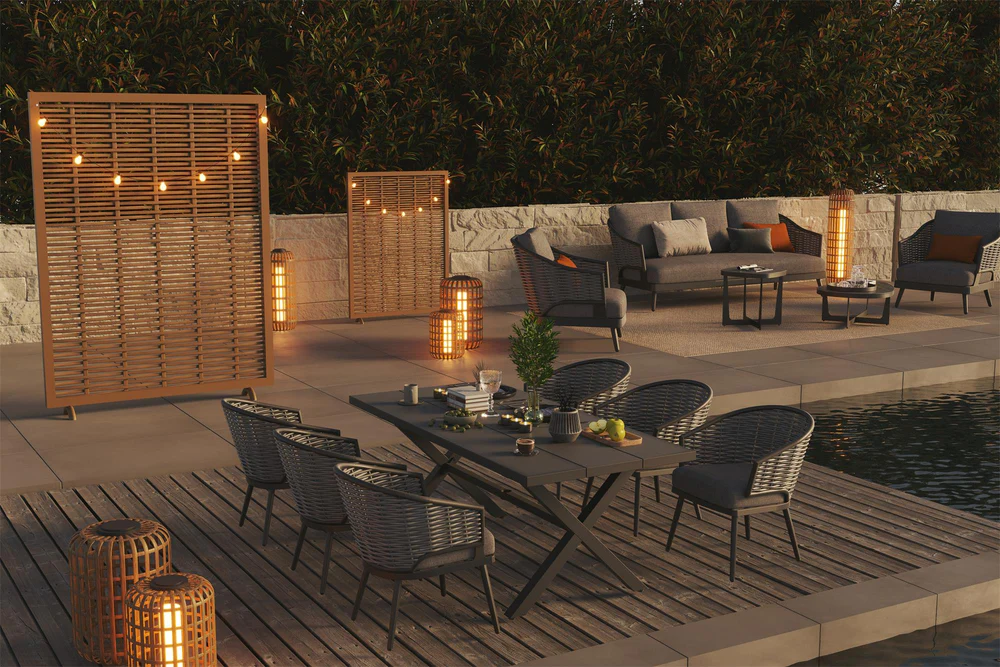 Assessing Your Outdoor Space
Before diving into outdoor furniture, take a moment to assess your outdoor space. Consider the size, shape, and layout of your area. Are you working with a large, open area or a compact space?
Take note of any architectural features, such as pillars, trees, or walls, as they can impact furniture placement. This evaluation will help you determine the size and quantity of furniture you need.
Determining Your Needs and Lifestyle
Next, think about how you plan to use your outdoor space. Do you enjoy hosting barbecues and dinner parties? Or perhaps you prefer a cozy reading nook? Understanding your needs and lifestyle will guide your furniture selection.
For example, a spacious dining set or a comfortable outdoor sofa set might be ideal if you frequently entertain guests. If relaxation is your priority, consider investing in a hammock or a set of lounge chairs.
Choosing the Right Material:
Outdoor furniture comes in a wide variety of materials, each with its own advantages and maintenance requirements. Here are some popular options:
Wood
Classic and versatile wood furniture adds a natural and timeless charm to any outdoor space. Teak and cedar are popular choices due to their durability and resistance to rot and insects. Remember to treat wooden furniture regularly to maintain its appearance and protect it from the elements.
Metal
Metal furniture, such as aluminum or wrought iron, offers durability and stability. Look for powder-coated finishes that prevent rust and corrosion. Metal furniture is often lightweight and easy to move around, making it a practical choice.
Wicker and Rattan
These natural materials bring a touch of elegance and texture to your outdoor space. Synthetic wicker and rattan are more resistant to weather conditions, making them a low-maintenance option. Pair them with cushions for added comfort.
Plastic and Resin
Affordable and easy to clean, plastic and resin furniture are great options for those on a budget or seeking low-maintenance pieces. They are lightweight and resistant to moisture and fading, making them ideal for humid or coastal environments.
Considering Comfort and Cushions
Comfort is paramount when selecting outdoor furniture. Look for chairs and sofas with ergonomic designs and ample cushioning. Opt for cushions made with water-resistant fabrics that can withstand the elements. Additionally, consider investing in outdoor pillows and throws to add a cozy touch and enhance comfort.
Styling and Accessories
Once you have chosen your outdoor furniture, it's time to style and accessorize your space. Incorporate outdoor rugs, planters, and lighting fixtures to add warmth and personality. Don't forget to consider your outdoor area's color scheme and overall aesthetic. From modern and minimalist to bohemian and tropical, there are endless styles to choose from.
Final Words
With the right outdoor furniture, you can create a beautiful and functional space that complements your lifestyle and allows you to make the most of the great outdoors. Remember to assess your space, consider your needs and lifestyle, choose the right material, prioritize comfort, and style your outdoor area to reflect your taste.
And if you're looking for a wide range of high-quality outdoor furniture options, check out Jardina, an online supplier and retailer that offers a variety of styles and materials to suit every outdoor space. So, go ahead and transform your outdoor area into a haven of relaxation and enjoyment!