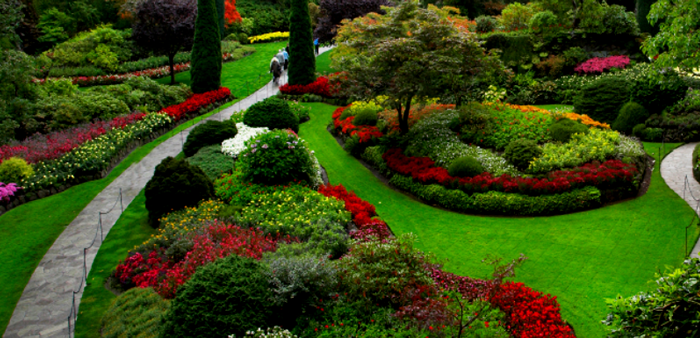 Sitting in the garden and spending the time in the home garden is good for health. The people who have a wide open area in their home or the land should transform it into the garden through an appropriate landscaping. If you are fond of flower beds and always search the new ideas about the gardening and designing it in an innovative way then you must follow the following tips. Making new flower beds and sowing the seeds of flower will help you in giving new look to your garden. The variety of flowers and the colorful flower beds make the garden highly charming in no time. The home gardens are very easy to decorate with the appropriate planning.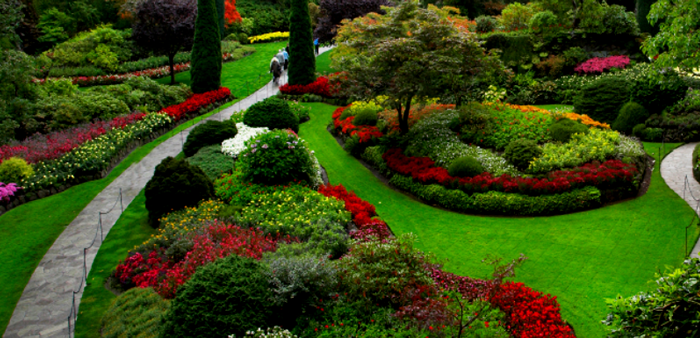 Using bricks for making walking path:
Building the path with bricks can play a vital role in developing the magical landscaping. It takes time and needs a little hard work for making it. All these things are very helpful in forming the best garden and maintaining the wonderful look.
Select the design that you like to apply:
The most important is the way in which you like to design your garden. It is vital factor that the design must be matching to the area and style of the land in which it is available, either it is square, rectangle or triangle. The design will be based on the shape of the area.
Online shopping of material:
The online market is vital in this way because of the vastness and wide variety. Now you must have to plant the grass in the whole garden. Finding the seeds and the diverse flowers for your garden is very important in this regard. Search online for the seeds and the other material online because it is the safest way of shopping that is highly cost effective as well.
Use seasonal flowers:
If you are fond of colorful flowers then always go for the flowers that are easily available in the whole year. The seasonal flowers are easy to avail in the market and these are very available in low prices. It makes your garden more beautiful and the gives a new look after the season by changing the flowers according to the season.
All the above mentioned tips are highly beneficial for making your garden or backyard highly charming and innovative. It will be the place that can be the place of your dream. It will help you for innovative landscaping.