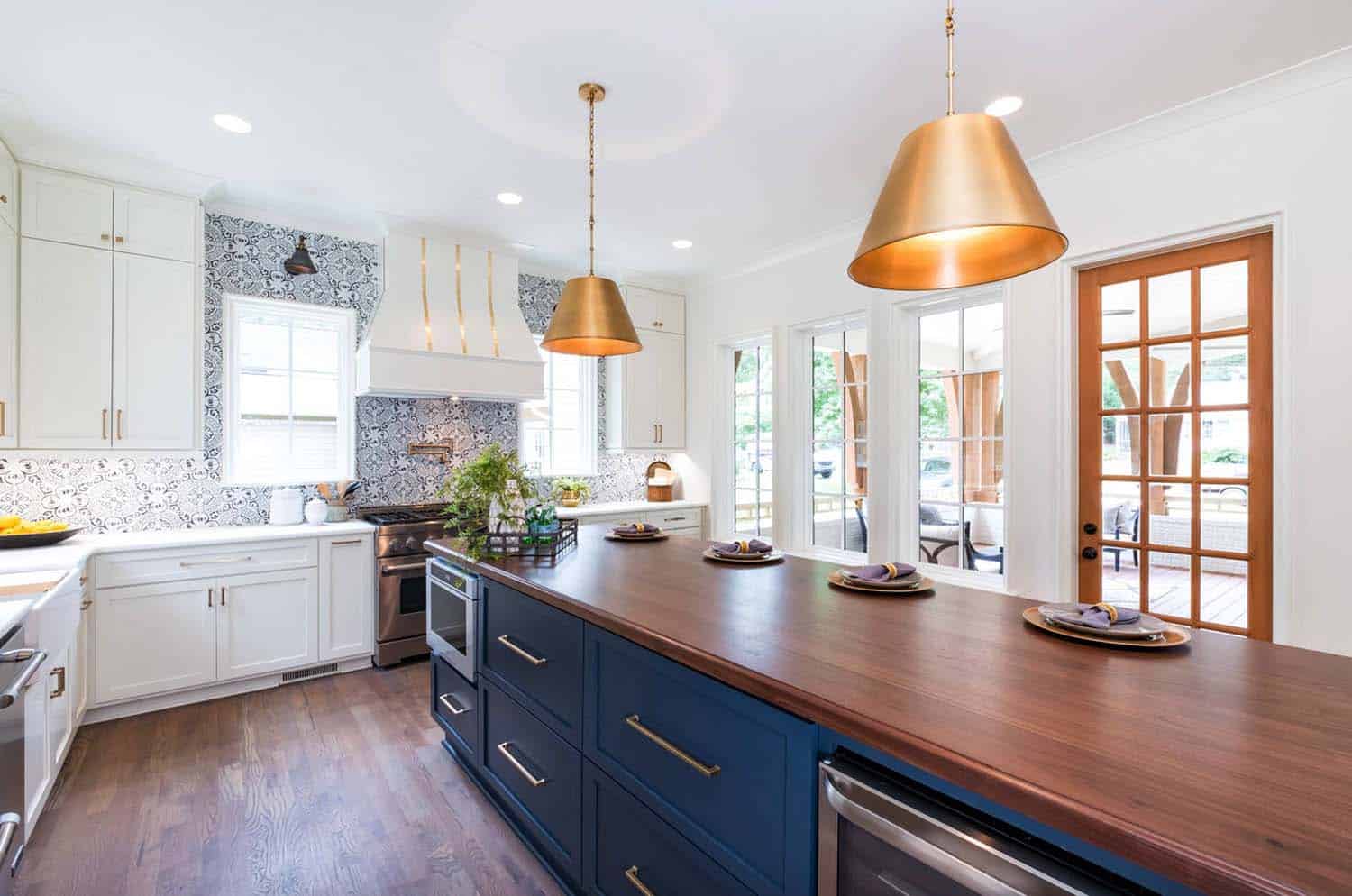 Are you finding the right designs to remodel your kitchen? 
Over years, the kitchen trends have drastically changed and evolved almost every year. We are now at a point, where a simple, elegant, and warm kitchen seems the best idea. For this reason, we are discussing blue kitchen ideas in this article. From a monochrome finish to navy blue kitchen cabinets, we have discussed several incredible ideas in this content.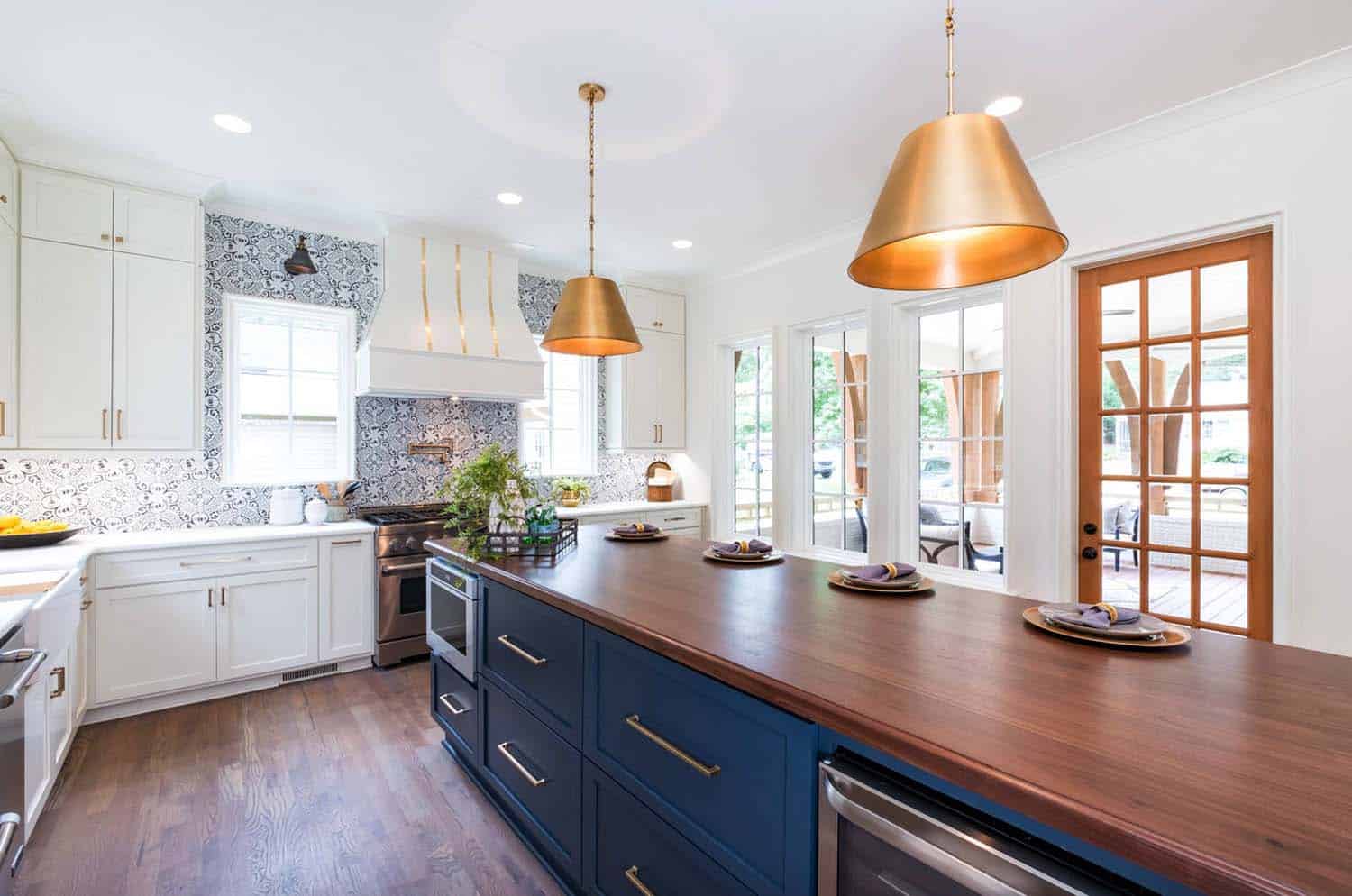 Six Shades of Blue For Your Kitchen Cabinets
Blue is a naturally appealing color and it is preferred by most of us. We tend to find peace and tranquillity in the color blue. Many experts also believe that color reduces your blood pressure. Therefore, using this color for your kitchen only helps you design a calm and soothing environment. 
Here are some ideas for a blue kitchen:
Light colors are always the best choice for your kitchen. If you are someone who revamps the kitchen or décor according to the latest trend, then using bright and other tones may be beneficial. However, airy pastels are always in style. 
Further, white and lighter shades also reflect more light, so your entire kitchen will automatically shine. Especially smaller spaces should use lighter shades to make the kitchen look spacious and bright.
Match your pastel blue shade with other pastel tones or white. You can add wooden cabinets or a black countertop for a change. It is also a great idea to include a copper or golden centerpiece or lamp in your kitchen.
Another great idea for a blue kitchen is to use wood color in combination with blue. Wood adds warmth to your kitchen, and wood naturally looks smooth and elegant. It is a more sophisticated choice over darker shades like yellow or red.
For example, navy blue kitchen cabinets paired with wooden open shelves. You can add wooden blue cabinets in place of wood or timber color.
Another amazing option is to use a wooden or hazelnut dining table with a navy blue wooden cabinet. 
Navy Blue Kitchen Cabinets
Navy blue is a classic tone that is always in trend. It is not like other color tones like red, yellow, purple, etc., this combination of white and navy is timeless. You can use navy blue kitchen cabinets along with a white backdrop. 
Here, you need to play with different colors and accessories. For example, using navy blue kitchen cabinets along with silverware. This means a silver cooktop, silver chimney, and all the appliances matching the tone. 
You can keep a white marble countertop and white tiled backdrop. If you add some greenery along with navy blue kitchen cabinets, it will add additional texture to your décor. 
This type of setup can be customized in several ways. You can add a simple navy blue dining table in the center and adjust other elements in monochrome. Navy blue can be your pop color in this case.
In your kitchen, you need a relaxing environment because this is where you cook and eat. If this environment is too loud, you may not get a feeling of calm while cooking.
One of the methods to create a soothing look in your kitchen is to create a double tone. Now, this can be either a different tone or the tone of the same color. We have discussed different tones above in the form of white and blue.
For the same blue tones, you can use a pastel and navy color. For example, navy blue kitchen cabinets paired with a pastel blue backdrop. Pair it with white flooring, countertop, and cooktop. 
Monochrome is always the best choice for every type of décor. It is simple and stylish.
Setting up this type of kitchen is the simplest. You need to only use monochrome colors for your kitchen. This can include grey, white, black, and blue. Here, you can play with the tones of the color.
For example, a white backdrop, navy blue kitchen cabinet, and black countertop. This can be paired with a silver chimney. 
You can also improve the aesthetic appeal of your kitchen by getting monochrome cutlery as well. All black and white cutlery on an open shelf would improve the appeal of your kitchen. 
The last option on the list is to use navy blue or pastel blue with metallic tones. Now, of course, you can use a pastel blue color with metallic tones. However, this is rather hard to design. You have to take care of the countertop, cooktop, and silverware. Match this with a copper or golden lamp or accessories or handles.
In place of this, pairing navy blue kitchen cabinets with metallic tones would look better. Use metallic handles and appliances with navy blue tones for an elegant look.
Conclusion
Modern kitchens are designed using soothing colors that are luxurious, peaceful, and clean. The blue kitchen creates an appealing décor with a calming effect. Check the above methods to design a blue kitchen using navy blue kitchen cabinets, customize your storage, and receive advanced functionality in your kitchen.