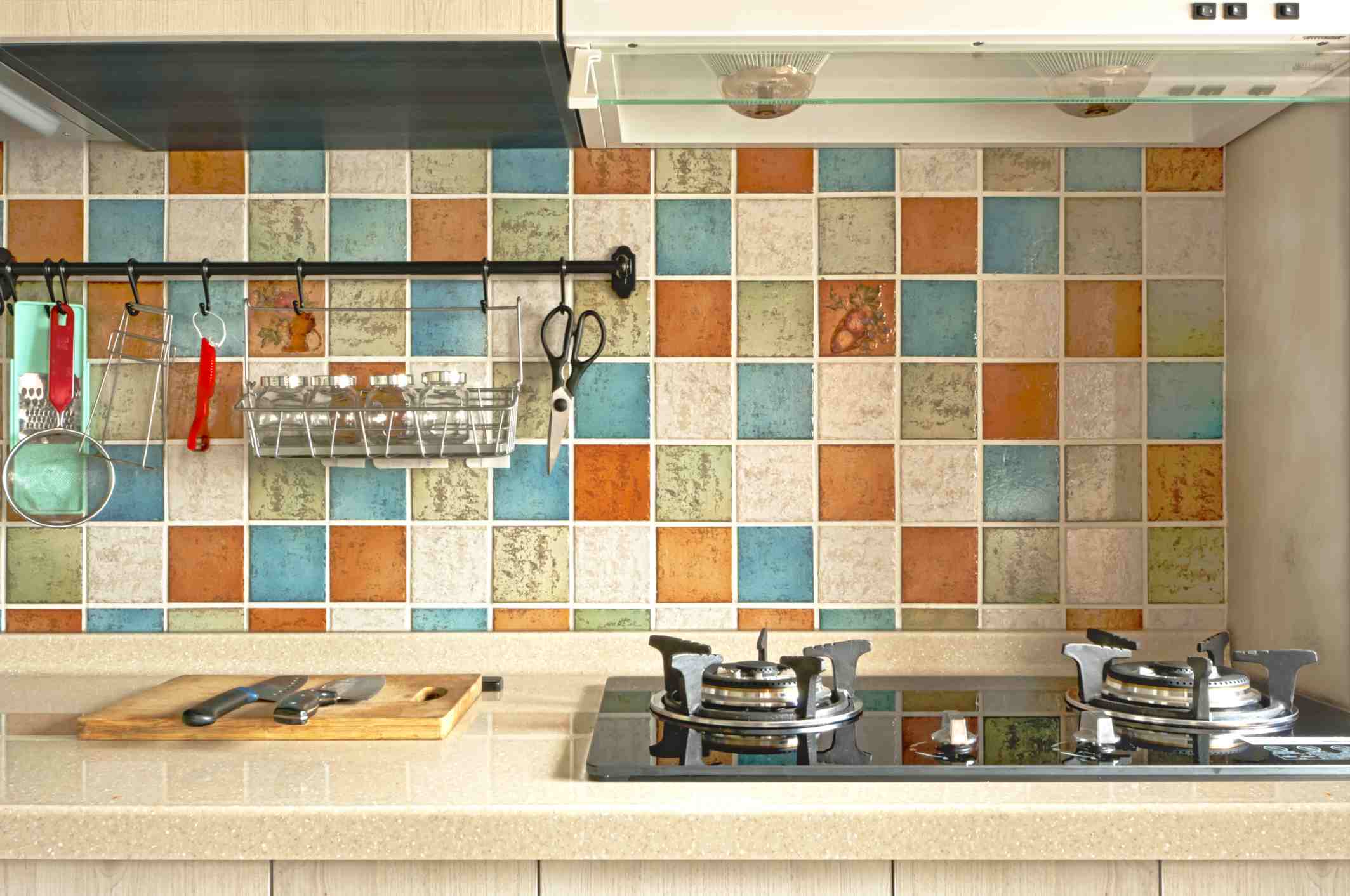 There was a time when kitchen backsplashes served only a functional purpose. Because of this, they were often bland and blended into the background. When people did execute what they felt were innovative kitchen backsplash ideas, it ended up being quite polarizing. This has changed in the past decade or so. Now, many people scroll through Pinterest pages looking for the best tiles for kitchen walls. They want options that both compliment and accentuate the look they're going for in their homes. Does this sound like you? Here are the top seven you should consider. These and many others can be chosen from Mosaictileoutlet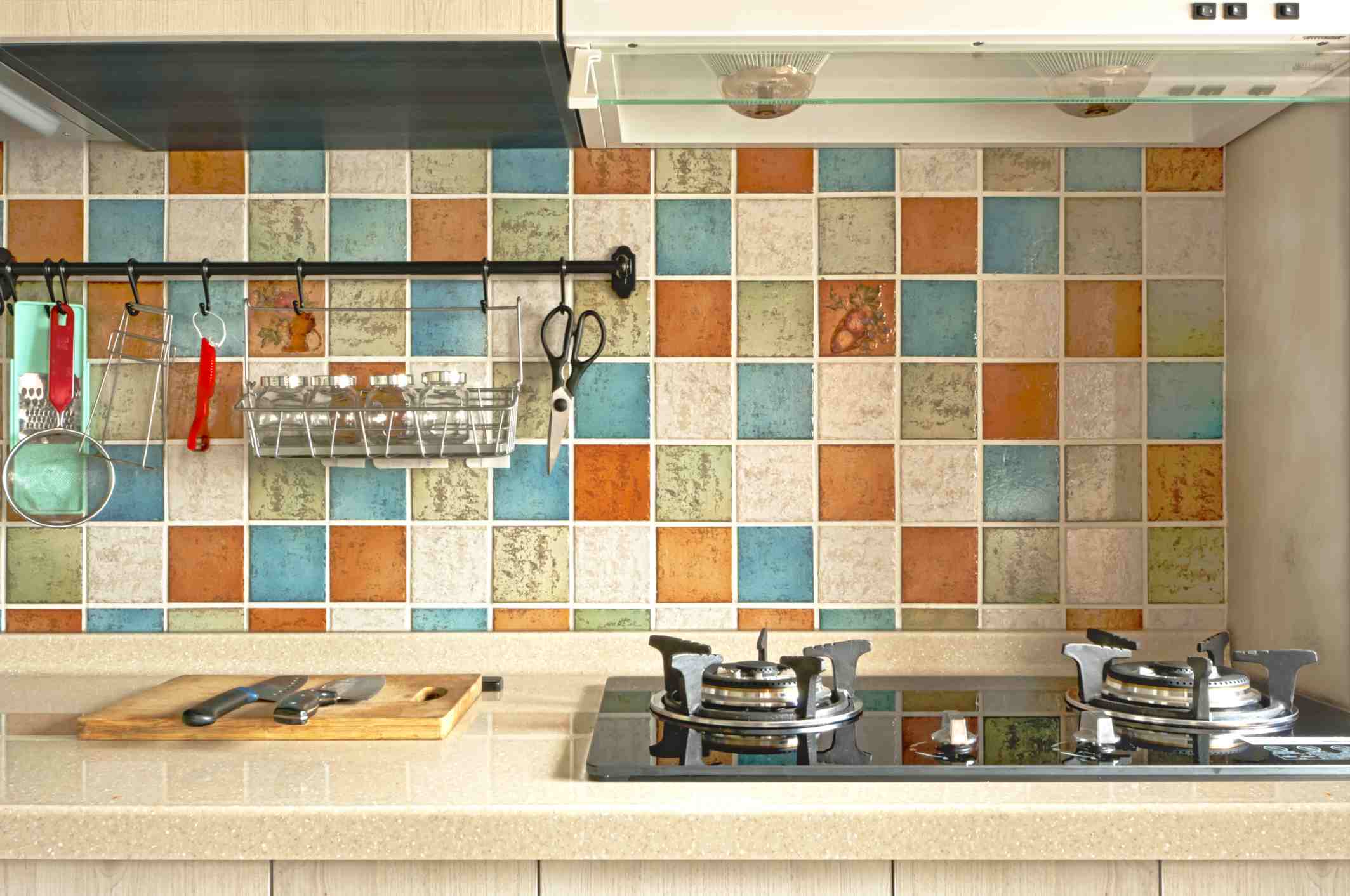 1: Brick Glossy Glass Mosaic Tile Idea 
White and general minimalist features are cornerstones of modern design. Even so, too much white can begin to feel overwhelming. It may carry a certain artistic presence in magazines, but in your own home, it may not feel as livable as you at first expect. Glossy black mosaic tiles add not just a touch of contrast but also pattern changes to the kitchen area. The dark color does a much better job of hiding splashes than a white backsplash. For additional contrast, consider pairing this with black appliances in an otherwise white space.
Some buyers dislike mosaics. They may find the look to be a "busy" pattern choice. Instead, they prefer the sleek lines of linear patterns. If this sounds like you, then herringbone backsplash tiles may better suit your preferences. Because the pattern is not straight and symmetrical, it still helps to break up more organized spaces. Adding a touch of color or a brush of natural tones can also help to make things a little more interesting. That said, be mindful of the floors you choose to complement this, as they can clash.
If "busy" and colorful is certainly more your speed, then consider Spanish mosaics. These are commonly found in old houses in America's formerly-Mexican states, such as New Mexico, Arizona and California. New buyers were often quick to rip them out because they saw them as outdated, but design almost always comes full circle. Homeowners and even full-time RVers are going out of their way to re-incorporate the unique patterns of Spanish mosaic tiles into their homes.
4: Hexagon Mosaic Tiles Idea 
This is another retro design that's making a steady comeback. Even modern spaces make use of these to add some character to an otherwise sleek, but potentially bland space. Unlike Spanish Mosaics, these tend to maintain a more conservative pattern. This makes it a good compromise between people who want something bold and unique, versus modern and sophisticated. In older houses, these designs were commonly found in wet spaces, such as the bathroom. Tie your home design together by using it in your bathroom too.
5: Subway Tile Idea 
Over the years, urban details have worked their way into sophisticated designs. One example of this is subway tiles. These are common in not just kitchens but also bathrooms. Some people even use them as accent walls in the bedroom. They vary in size or texture, but the standard fare is to use the same uniform look throughout. You most commonly find them in white or gray, with either a glossy or matte look. Subway tiles are most ideal for modern, urban and industrial designs.
6: Beveled Tile Idea 
One might argue that these are a spinoff the subway tiles. They, too, are rectangular and tend to showcase uniformity throughout. While you most commonly find these in glossy finish, they are also available in a more matte look, also you can find those in neutral tons of white and gray. The main difference between this and the subway tiles is the shape. There is a slight protrusion in the shape of a smaller rectangle, which is where the beveled tile gets its name.
7: Hand-Painted Square Metal Mosaic Tile
Homeowners are now turning to this option for an industrial and exceptionally unique look. Metal is longer-lasting and much easier to care for than some of the other options. These are two of the main reasons' homeowners consider them, especially when renovating kitchen spaces that they intend to remain in rather than offer as a package to potential buyers. Compared to other types of customized tiles, they are also very cost efficient. Finally, while it is true that metal does conduct heat, metal backsplashes are fireproof and safe for use behind the stove.
Get Started
After looking at several kitchen wall tile design ideas, you'll start to get a better idea of the specific look you kind of create. The next step is purchasing the tiles you want, so you can get the process going. Sometimes, you may also need to get a hold of a professional contractor to install them. However, with more and more people turning to peel-and-stick tiles that look incredibly real, or the good old DIY weekend project, you could install them all on your own. Grab these and other options from our online store today!