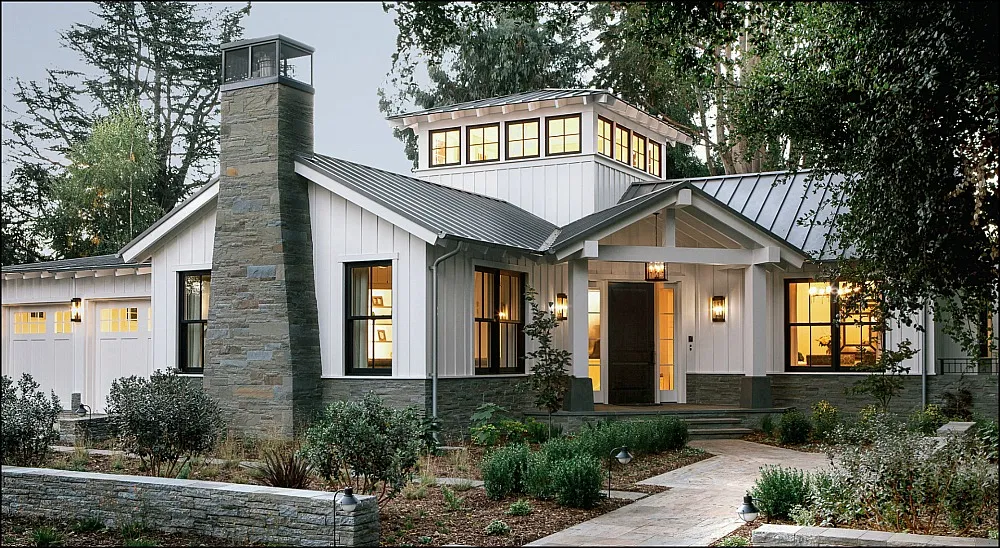 Modern farmhouse décor is a popular style that combines the best of both worlds – the rustic charm of a country farmhouse with the modern amenities and conveniences of today. This unique style is perfect for those who want to bring a touch of the countryside into their homes without sacrificing any of the comforts of city living.
Farmhouse-style decoration is becoming popular for many reasons. It can give a home a warm, inviting feeling. This style of decorating can also make a small space feel larger and more open. It can also be very affordable.
There are many different ways to incorporate modern farmhouse décor into your home.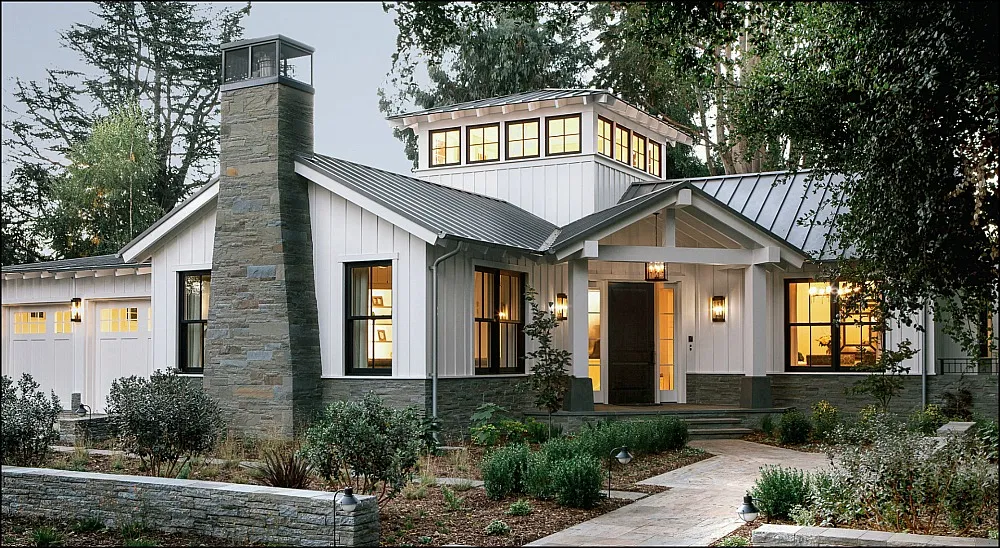 Use Neutrals as Your Base
Neutrals are the perfect foundation for a farmhouse décor style home. Think whites, greys, tans, and even light wood tones. By keeping your base colors neutral, you can easily add pops of color with accessories and decor.
Use Rustic Furniture & Antique Pieces
One popular way is to use rustic furniture and antique pieces. This gives the space an authentic country feel while still allowing you to enjoy all of the modern conveniences that you're used to. You can find rustic furniture and décor in many different styles, so there's sure to be something that will fit your needs and taste.
Add Natural Elements
Another great way to add a touch of farmhouse charm to your home is by adding natural elements. This could include things like plants, flowers, and trees, as well as stone or wood features. These elements will not only add to the aesthetic of your home but can also help to create a more calming and relaxing environment.
Use Country-Inspired Colors
If you really want to capture the farmhouse feel, then you'll need to use country-inspired colors in your décor. This doesn't mean that you have to use muted and boring colors, however. You can still have fun with your color scheme by using bold and bright colors as well. Just make sure that they complement the other elements in your space.
Incorporate Farmhouse-Style Details
There are many small details that you can add to your home that will give it a more farmhouse feel. This could include things like using mason jars as vases, hanging lanterns from the ceiling, or displaying signs with country-inspired sayings. By adding these small details, you'll be able to create a space that feels truly unique and special.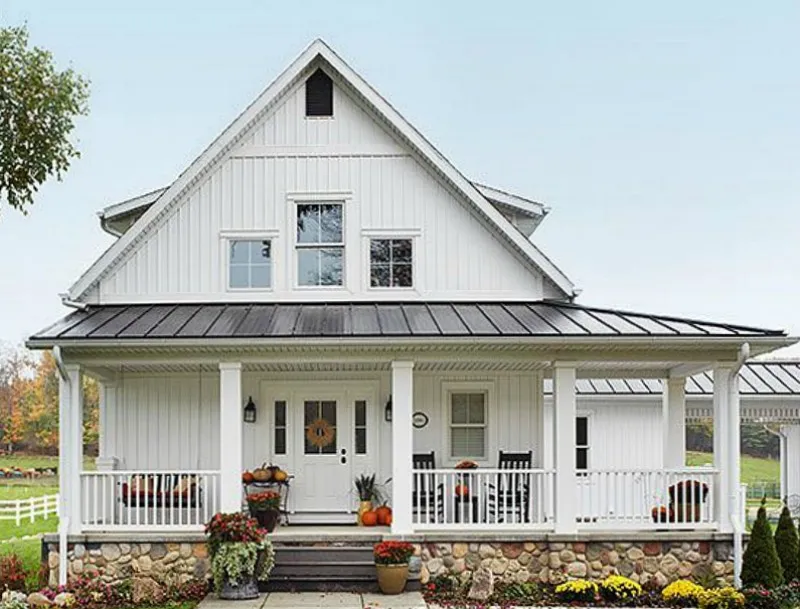 Keep It Simple
One of the best things about farmhouse décor is that it doesn't have to be complicated or over-the-top. In fact, the simplest details are often the most effective. So, when you're decorating your home in this style, make sure to keep it simple and focus on the things that are most important to you.
Incorporate a Rustic Ceiling Fan
An energy-efficient, rustic ceiling fan is the perfect way to top off your modern farmhouse. Not only will it help keep your home cool in the summer, but it will also add to the overall aesthetic of your space. Rustic ceiling fans can be a great way to help you achieve the look you're going for. They often feature distressed wood or metal finishes that can add a touch of country charm to any space. 
They also tend to have more simplistic designs that can complement a variety of different decors. Choose a ceiling fan that fits with the other elements in your décor, and you'll be sure to love the way it looks.
Bring the Outdoors In
One of the best things about farmhouse living is that it allows you to bring the outdoors inside. This could include things like hanging plants from the ceiling, setting out a vase of fresh flowers, or simply opening up the windows to let in natural light. Whatever you do, make sure that you enjoy the beauty of nature in your home.
Use Traditional Materials
When you're decorating your home in a modern farmhouse style, it's important to use traditional materials. This includes things like wood, stone, and metal. Using these materials, you'll be able to create a space that feels both rustic and modern simultaneously.
Wire Baskets
Consider using wire baskets as part of your decor. Wire baskets are a great way to achieve the modern farmhouse look. They can be used to store anything from books to firewood, and they add a touch of rustic charm to any space. Wire baskets come in various sizes and styles, so you can find one that fits your needs. 
Wire baskets are versatile and can be used as planters or wall art. They add a touch of rustic charm to any space and can help you achieve the look you desire.